Marketplace
Now you can now purchase all your favorite Silver Palate products right here from our new online store. And don't forget to stock up with our money-saving multi-packs!
Welcome To Our Online Store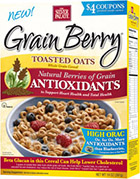 A classic breakfast cereal with all the heart and total health benefits of whole grains and antioxidants! Our Grain Berry® Toasted Oats are the newest addition to the Silver Palate family. Add some milk and your favorite fruit for the perfect, healthy start to your day!
$5.79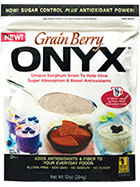 Add to smoothies, yogurt, salads, soups, meats and fish dishes, or hot or cold cereals. Grain Berry® Food Additives make gluten-free foods far more nutritious and healthier by boosting antioxidants and fiber intake and slowing sugar absorption.
$5.99